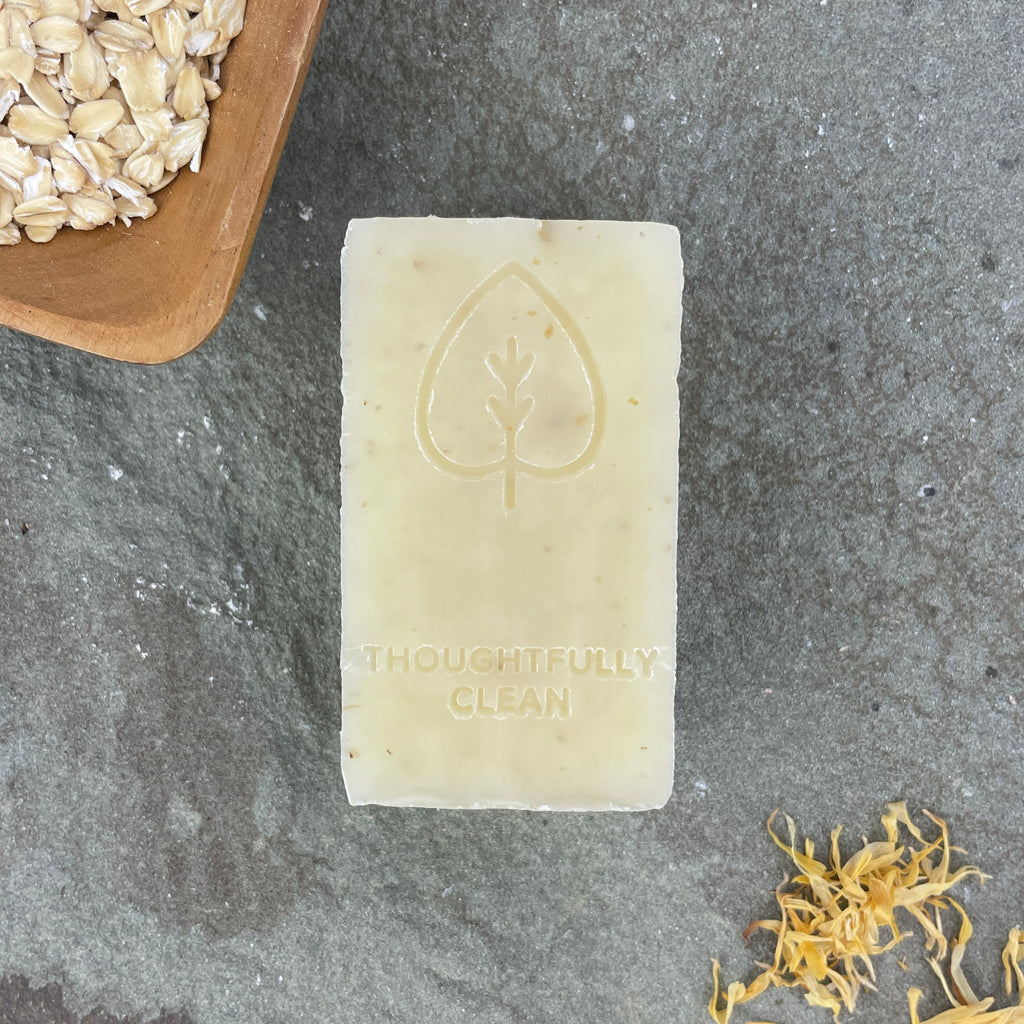 Scent Free Oat Calendula Bar
---
---
This bar is made for all the skin probs that come with outdoor life, with gentle oatmeal for soothing and infused with sunny calendula flowers to promote healing and healthy skin.
What's the deal with a 4-in-1 bar? One bar does it all for washing hair, hands, body and shaving. 
Oat Calendula bars are packaged in the most eco-friendly way: without a box. Just all natural and organic ingredients, straight from our workshop to you.
---
REFILL BARS | 3.4 oz full size
Ingredients: Water, Organic Castor Oil, Organic Coconut Oil, Local Lard, Organic Olive Oil infused with Calendula Flowers, Sodium Hydroxide*, Organic Shea Butter, Organic Ground Oats (certified GF)  *No lye remains after turning oils into soap.
Made by adventurers in the MICHIGAN.
pssst... do you have a Shoofah? Get the pack and save.
---
---
You might also like...