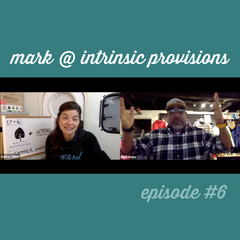 In this episode (timestamps included below): Aubrey chats with Intrinsic Provision founder Mark Boles about the what inspired him to turn his love for the outdoors into an industry-disrupting business model (and, coincidentally, become the 2nd Black-owned outdoor gear shop in the U.S.). In Mark's characteristic warm and carefully unfolding way, we get to hear his story in his words. Plus, he shares the inside scoop on some of the industry's best kept secrets of brands with soul that will keep you warm and enjoying outdoors all winter long. Mark speaks to the heart of the infinite challenges we navigate...
How does Redbudsuds 4-in-1 bar work with curly, kinky, coily, and textured, natural hair that needs ALL the moisture?
In this post, we'll hear from three women who can answer from experience: Maranda Saling, Moonbeam Tonks and Chelsea Murphy.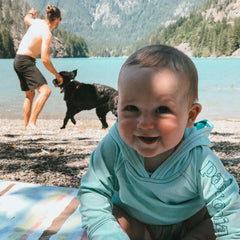 For our 4th and final blog in our #ShowUpforYourMother series with the Adventure Mamas, we asked adventure mamas themselves how they SHOW UP for Mother Earth. Here's what they had to say! I like to show up for Mama Nature by making small changes that don't feel overwhelming. For example, I mostly buy second hand for myself and my family. By not contributing to fast fashion we cut down on waste and clothing that ends up in landfills. Easy peasy. - Michelle Craig - @theroamschoolfamily   If you forget the reusable bags for the grocery run (which, #mombrain, happens a lot...